I talk to a lot of podcast creators every week in my role as SquadCast's head of community and content. By far, the most frequently-asked question I receive is some variation of…
"I spend a lot of time making my show and not a lot of time marketing it. How can I grow my podcast?"
I get it. You do a lot for your audio production: scheduling, interviewing, editing, mixing, mastering, social media, and more, and more, and probably even some more. It's very time-consuming. I understand because I make a few podcasts myself. I produce SquadCast's podcast, I host Feedback with EarBuds, I co-host Sounds Profitable: Adtech Applied, and I help creators every week on honing their craft. Your content has to be absolutely spectacular. In today's podcast market, there are SO many shows to choose from.
You want to make sure that you're giving your potential loyal listeners every reason to love and trust your production. Bad audio quality or a lackluster premise can cause folks to switch to another show. They'll simply move on to another one. But once you've nailed down the audio quality and content portions of your show, how do you grow your listenership?
Maybe you want to make some money to cover the cost of your production. Maybe you want to make a living from your podcast. Maybe your podcast funnels into your business and it's a great lead generator. Whatever your reason, it'd be nice to have some more ears on your podcast every week, right?
Lucky for you, one of the best ways to grow your podcast is to listen to other podcasts!
I highly recommend getting into the habit of listening to podcasts in addition to your own because:
it's great to know who else is out there, making content in your general topic area
listening to other creators will help you hone your own craft — what do you like about their way of doing things? What don't you like?
you can select podcasts to listen to that will directly help you with your own creative endeavors
you can make some "podcast friends," AKA meet other creators and set up collaborations with them.
This brings us to the listicle that the title of this blog post promised. Congrats! You made it. There are a bunch of amazing podcast-related podcasts that'll help you get a sense of how other folks are successfully growing their shows. Here are just some of my favorites.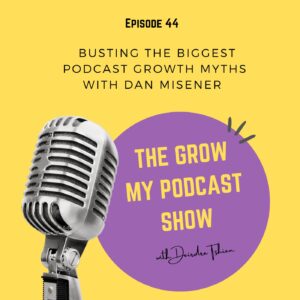 If you're an expert who started a podcast to grow your credibility and authority and now you're sorta stuck, this show will get you out of that rut.
Host Deirdre Tshein is showing you the way using Content Honey Traps!
Deirdre is the Founder & CEO of Capsho, software that helps experts who podcast create AI-generated episode titles, player description, show notes, social media captions and promo emails to grow their podcast show's audience.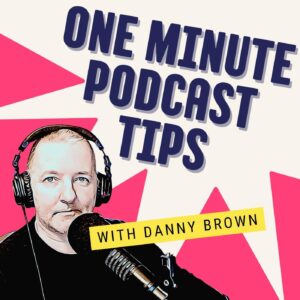 In just one minute, Danny Brown gives you tips on how to become a better podcast. Maybe you can only commit to 60 seconds — if that's the case, these brief, actionable tips will be perfect for you.
Danny Brown is the host of multiple podcasts and is a 10-year veteran in the podcasting space.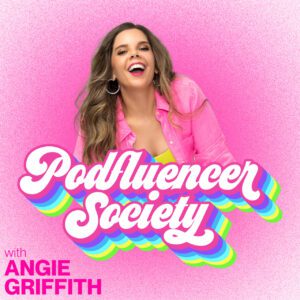 A podfluencer is building a thriving brand and business, with their podcast at the center of it all. After over a decade in the music business working with celebrity talent, host Angie Griffith challenges her audience to think bigger and outside of the podcast industry box as they build empires stretching well beyond their podcast episodes.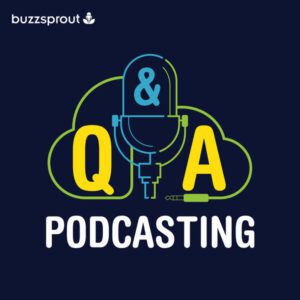 On Podcasting Q&A from our friends at Buzzsprout, you'll hear the best tips and strategies to launch, grow, and monetize your podcast. Whether your goal is to get more podcast listeners, promote your podcast on social media, or to produce high-quality episodes in your editing software, Podcasting Q&A has you covered.
Jessica and Elsie will be the first to say that if you're looking for quick and succinct tips on how to podcast, grow your audience, and monetize your show…this is NOT the show for you. But, if you're willing to take a load off, relax a bit, and really get to know the two hosts who've been in the game for a while, you'll get all of the knowledge you need and more.
Jess and Elsie share insightful, wise, expert advice about all aspects of the podcasting industry, from advertising and sponsorships to the latest and greatest microphones and workflows, to how the podcasting industry is failing and thriving.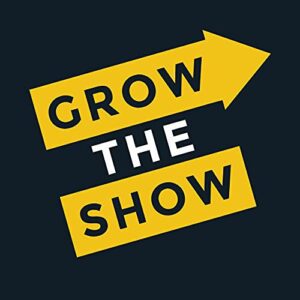 Host Kevin Chemidlin hit the wall in 2019. His podcast audience growth stopped, he was burnt out, and he couldn't figure out how to make money. So, he shut his show down completely and spent three months studying the best podcasts in the game. He came back, implemented what he learned, and then took his podcast past 100,000 listeners and $100,000 monetized.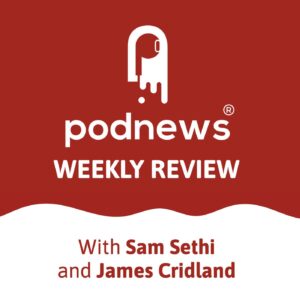 This podcast, from James Cridland and Sam Sethi, isn't exactly about podcast marketing, but I'd argue that it's essential to know what's going on in the industry in order to thrive in said industry. Podnews Weekly gives you the last word in podcasting news. Every Friday, James and Sam review and analyze the week's top podcasting news as covered on Podnews. They also interview some of the biggest names in podcasting making the news.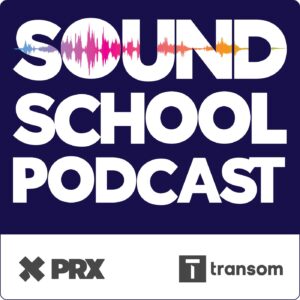 Rob Rosenthal is a podcast and radio veteran. This show will give you the backstory of great audio storytelling. And while it's not directly about growing your podcast, as we discussed in the intro to this blog post, getting the content right first is essential. This show is entertaining and educational.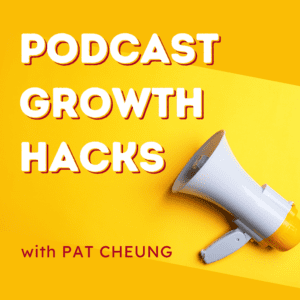 In this show from our friend Pat Cheung, the focus is on podcast growth. In each episode, Pat interviews one podcaster to unpack the best growth tactic they used to grow their podcast.
Pat is a designer, founder, and entrepreneur. Currently, he's working on PodInbox.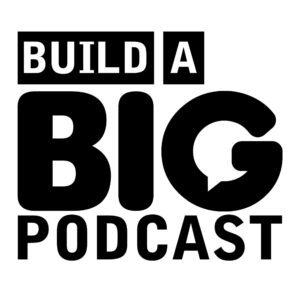 Build a Big Podcast is the marketing podcast for podcasters! Host David Hooper covers: how to grow your podcast audience, how to better connect with listeners, and how to spread your message through podcasting.
BONUS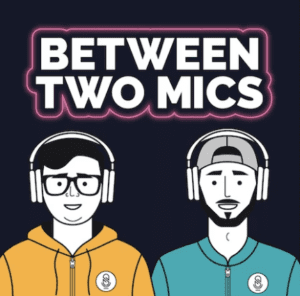 On our show, Zach and Rock, SquadCast's co-founders share tips about remote recording, insights about the audio and creator industries, they share updates to SquadCast and community events, and more. We also feature SquadCast-recorded podcasts on our feed.
And there's more where that came from! To check out all of these recommendations in one place, I made a playlist on Podchaser (and I threw in some bonus material). Happy listening!
Zachariah Moreno is the co-founder, CEO, & CTO of SquadCast. He is also a podcaster, author, developer, and designer. He and his team are on a mission to amplify collaboration.