Ever feel like you're in a podcast listening rut?
It's easy to stick to your typical rotation — with "ride or die" shows that have been in our ears for years.  Finding new podcasts to listen to can be overwhelming AF. There are a lot of them out there, but where do you look? And who is a trusted source? [Ed. note: Podcast newsletters are always a great option for finding new shows or episodes].
Fear not, devoted podcast listener! If you enjoy shows like Armchair Expert and Fresh Air with Terry Gross, we're here with a mix of interview show suggestions that might grab your eye (or ear). And you probably haven't heard about them (yet). Several happen to be recorded using SquadCast. Some are not. It's ok. We love 'em all!
So, if you're in need of some new interview shows to keep you company on your upcoming summer road trip, your epic return to the gym or even just while you're cleaning your home, give these 15 interview podcasts a try.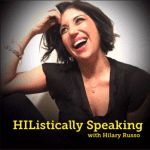 Take a deep breath and prepare to be healed.
Journalist and holistic health coach Hilary Russo premiered this show in June 2020 after working on it for over a year. Produced by Alan Seales with music by Lipbone Redding, the podcast aims to share "empowering conversations of transformations from trauma to triumph through health, healing and humor."
Hilary's self-professed goal is to help listeners learn how to become happy and healthy, regardless of whatever struggles they're currently facing.
🎧 Listen if you're interested in: Self-improvement, self-care, health, holistic healing, spirituality, self-help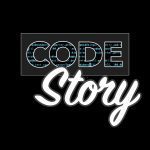 Techies, we got you. Step inside the minds of some of the tech world's greatest leaders in this podcast.
Noah Labhart, the founder and CEO of mobile app development agency Touchtap, debuted this show in 2019 to interview tech visionaries about "what it takes to change an industry and build and lead a team that has your back."
His conversations provide first-hand accounts of people who took large risks to build and sell a product they believe in, and offers advice on how you can do the same.
🎧 Listen if you're interested in: Startups, tech industry, product development, team management, coding, software
Americans have had quite a year — or four, depending on who you ask. That's why award-winning journalist Manny Faces created this podcast in 2018.
Dubbed "The World's Smartest Hip-Hop Podcast" and selected as "recommended material" at the Harvard Graduate School of Education, this show explores the "innovative, inspiring, and sometimes surprising ways in which hip-hop music, culture, and sensibilities are being applied in areas such as education, science/technology, and health/wellness."
If you're curious about how the music genre can improve lives and communities across all demographics, look no further.
🎧 Listen if you're interested in: Music, hip-hop, culture, politics, wellness, art, education, social justice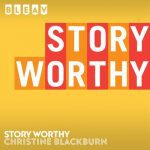 Comic Christine Blackburn hosts this podcast for Hollywood's most talented comedians and writers (and occasionally actors and athletes) to share true, personal stories.
Past guests include the late Larry King, Sugar Ray Leonard and Sam Morril — need I say more?
🎧 Listen if you're interested in: Comedy, storytelling, humor, stand-up, performing arts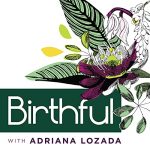 Nobody should have to face parenthood alone, and with this podcast, you don't have to.
On Birthful, advanced birth doula Adriana Lozada interviews "perinatal pros" and new parents to help people in the childbearing years sift through all the advice (requested and unsolicited) they're bombarded with.
🎧 Listen if you're interested in: Pregnancy, parenthood, doulas, breastfeeding, prenatals, postpartum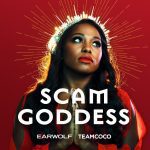 It's no secret that true crime is one of the most popular podcast genres, but after the year we've all had, some of us (cough *me* cough) need a break from the intense ones.
That's the exact vibe actress and Scam Goddess host Laci Mosley was going for when she created this "true fun crime" podcast, which informs listeners on current rackets, dives deep into the latest scams and examines historic hoodwinks alongside some of the biggest names in comedy.
🎧 Listen if you're interested in: Scammers, comedy, true crime, history
This podcast will have you simultaneously drooling and making a *chef's kiss* gesture with every listen.
Every week, chef and tour guide Wendy Holloway shares a conversation with Italian fashion designers, chefs, hoteliers, cookbook authors and creators of other kinds to learn about what tastes define Italian culture.
🎧 Listen if you're interested in: Food and drink, cooking, cuisine, Italy, travel, restaurant guides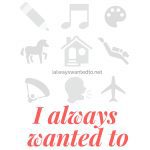 Need to get out of your comfort zone? Life coach Liz Sumner is here to help. Every week, she talks to people who are breaking out of their everyday routine to try something bold. From living abroad to running for office, interview subjects offer inspiration for those of us who are ready to make changes (and could use a bit of encouragement).
🎧 Listen if you're interested in: Inspiration, life coaching, self-help, self-improvement, bucket lists
Laura Cathcart Robbins, a writer and self-professed "recovery thriver" and survivor, doesn't want you to feel alone.
That's why she created this show after being the only Black individual at a writing retreat in September 2018. She wrote an article sharing her experience in The Huffington Post and the comment section exploded. That paved the way for her podcast, featuring interviews with people about their "only one" story.
🎧 Listen if you're interested in: Race relations, ethnicity studies, gender studies, social justice, storytelling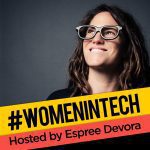 Don't underestimate WeAreLATech's Espree Devora. This energetic and engaging podcaster's show has been recognized by Harper's Bazaar and features inspiring women in the tech field, from engineers and founders to investors and journalists, sharing how they got to where they are today.
🎧 Listen if you're interested in: Startups, tech industry, women empowerment, feminism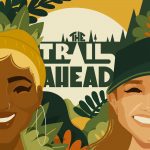 This podcast, presented by Merrell and Patagonia, is hosted by athletes and environmental advocates Faith E. Briggs and Addie Thompson. Ever since launching the show in March 2021, the pair have spoken to people from all walks of life and industries about the intersection of race, environment, history and culture.
Together, their goal is to "galvanize a dialogue in the outdoors that is authentic, sustained and leads to tangible change."
🎧 Listen if you're interested in: Environmentalism, sustainability, race relations, history, culture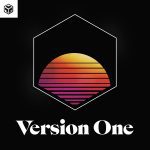 Calling all web nerds! Version One is a new podcast that explores the "product development journey of some of the web's most talked-about tools and resources."
Host Maurice Cherry speaks to creators to learn about what worked, what didn't, and how they overcame their biggest obstacles to debut the final product.
🎧 Listen if you're interested in: Tech, coding, software, product development, web design, internet businesses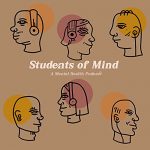 Mental health isn't treated as seriously as physical health in mainstream culture, and Jayde Barber, an undergrad Psychology major in the Bay Area, wanted to do something about it.
She created the Students of Mind Podcast to share her unique perspective of someone living with mental illnesses and dealing with different levels of the mental health care system. By interviewing mental health professionals, Jayde's goal is to "act as a bridge between the sometimes intimidating mental health professionals and the people who live with mental health struggles day to day."
🎧 Listen if you're interested in: Mental health, mental illness awareness, mental health advocacy, psychology, psychiatry, therapy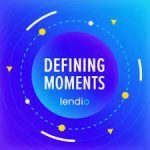 Failure is one of the most common experiences in life, yet we hate to admit it.
This is the guiding principle that drives Defining Moments. Every episode, host Chris McKee interviews entrepreneurs and business leaders who have faced immense career challenges. These conversations cover everything from the struggle of juggling our personal and professional lives to the power of perseverance, prioritizing and pivoting.
🎧 Listen if you're interested in: Business, leadership, management, professional development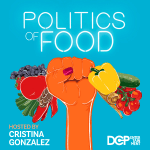 Think about those bananas on your counter. How far have they traveled to end up in your kitchen? What did it take to get them there?
In this show, host Cristina Gonzalez dives deep into the "intentional politicization, economics and community impact of food on a global scale." Instead of a podcast about nutrition and wellness, Politics of Food is a podcast about how food can play a key part in everything from war to controlling populations. Through discussions with both experts and everyday people, Cristina gets to the bottom of food's role in modern society.
🎧 Listen if you're interested in: Politics, food, economics, globalization, history
If you want to go meta and listen to an interview podcast about podcasting, check out SquadCast's Between Two Mics. 
SquadCast is also forming a dedicated group of podcast enthusiasts who are interested in building an online creator community. If you love bouncing ideas off of other people, bringing value to others, and learning from peers, join the group here.
Rockwell Felder is a CPA, entrepreneur, and co-founder of SquadCast. He and his team are on a mission to amplify collaboration, seeking to empower creatives to engage in meaningful conversations without barriers.