If you're building or growing a podcast, there are a lot of things to think about. When will you record? How often will you release new episodes? What are you going to call your show? Will there be guests joining you?
And if your answer to that last question is yes, you also have to consider how you're going to record with them. Recording remotely has always been an option, but the current global pandemic has brought it to the forefront. After all, if we can't even see each other IRL, we most definitely can't record podcasts in the same room. That's where remote recording comes in!
The good news is that remote recording technologies are only getting better. As a podcaster myself, I can attest to this. I use SquadCast to record interviews for my show and I've been genuinely thrilled with the results. If you didn't know any better, you might just think we were recording the interviews in-person. The audio quality is really that good.
I'm willing to bet that many of your favorite podcasts are having a lot of success recording interviews remotely these days, even if that wasn't part of their strategy prior to 2020.
Could this possibly be the push you've been needing to start your own interview-driven podcast? I sure hope so.
12 podcasts that record interviews on SquadCast
Does your favorite show use SquadCast? We bet you've heard of quite a few of these podcasts.
These amazing podcasts are all recorded using SquadCast's remote platform.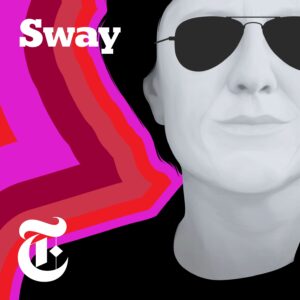 Produced by the team at The New York Times Opinion section, Sway is relatively new to the scene, having just launched in 2020.
The show is hosted by tech journalist Kara Swisher, who interviews influential guests from the tech, finance, political and culture spaces twice a week. The goal? To investigate power — and what it means to have it (or not) — in our contemporary times. To date, Fran Lebowiz, Marc Cuban, Bryan Cranston, Anna Wintour and Hillary Clinton — among many impressive others — have made appearances.
Must-listen-to episode: "Mark Cuban Has Some Things to Say"
---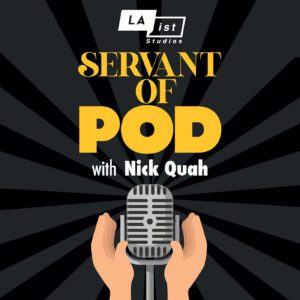 Ready for something meta? This is a podcast about podcasts.
Every Wednesday, podcasting buff Nick Quah shares a conversation with someone from the pod industry. Podcast producers, hosts and executives from shows of all sizes and subject matters chat with Nick about the past, present and future of the medium we all know and love.
Must-listen-to episode: "Revisiting the Legacy of Serial"
---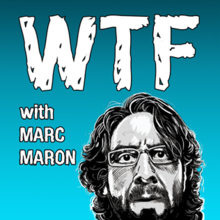 It's been said that writer and performer Marc Maron is one of the true godfathers of podcasting — and considering he launched his show back in 2009 and has since hosted some of the biggest names out there, it's hard to disagree!
I could go on and on with a list of this show's most impressive guests, but here's a few: Nicole Kidman, Matthew McConaughey, Cecily Strong, Alicia Keys and… President Obama. Louder for the people in the back: President Obama. 
Must-listen-to episode: "President Barack Obama" 
---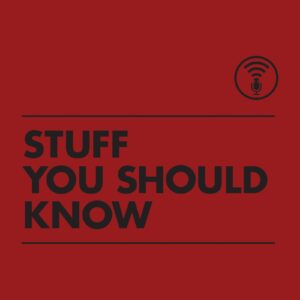 If you're anything like me, you often find yourself realizing just how many things are out there that you wish you knew more about. Enter Stuff You Should Know!
Each episode of this brainy pod takes listeners on a deep dive into a topic that we could all stand to understand more comprehensively. Hosts John and Chuck have covered everything from housing discrimination and Groundhog Day to earwax and blimps.
Must-listen-to episode: "How Housing Discrimination Works" 
---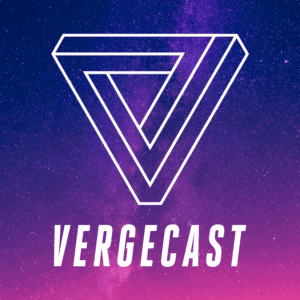 It can be easy to feel overwhelmed by the news, especially of the tech variety. With so much information coming at us all the time, how can we be expected to make sense of what's happening with technology companies and the new devices, software and other products they make?
Luckily, there's Vergecast, a show that has committed to do the heavy lifting for us. On each episode, hosts Nilay Patel and Dieter Bohn — along with guests from the tech industry — bring you up to speed on the biggest, most interesting news in the business.
Must-listen-to episode: "GameStop, Reddit, and Robin Hood "
---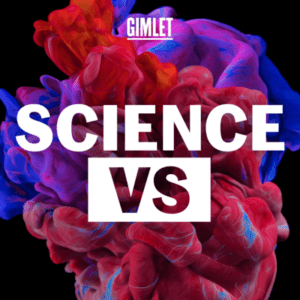 The brilliant minds behind Gimlet's Science Vs describe themselves as "your team of friendly fact checkers that blow up your firmly held opinions and replace them with science." Cool, right?
Each episode is dedicated to a different scientific concept — butterflies, vaccines, lab-grown meat, astrology… and the list goes on.
Must-listen-to episode: "Coronavirus: Shots! Shots! Shots!" 
---
ESPN has served as a primary source for sports news for many years — and they've made the move to podcasts! As you might expect from its title, this show drops new episodes on a daily basis, each one serving up insider info about all things sports.
Thanks to the magic of remote recording, host Pablo Torre is often joined by sports reporters and other industry professionals.
Must-listen-to episode: "Can NBA Top Shot Become Basketball's Bitcoin?"
---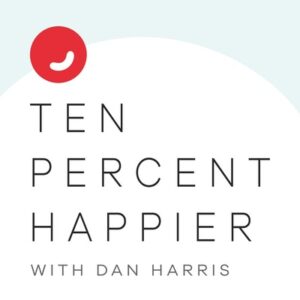 AI can't think of anyone who wouldn't choose to be ten percent happier given the opportunity. On this podcast, ABC News anchor Dan Harris gives listeners what he believes are the tools to get there!
Inspired by his own personal experience with meditation, Dan invites many mindfulness experts to join him as guests on Ten Percent Happier, but he doesn't stop there! Leading mental health experts, relationship researchers and even celebrities make appearances as well, all in service of spreading happiness.
Must-listen-to episode: "How To Do Nothing | Jenny Odell" 
---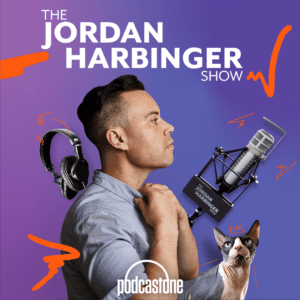 Jordan Harbinger has been a friend of SquadCast for a while now — he even appeared on an episode of Between 2 Mics! — and he's put the platform to good use with his own podcast. The Jordan Harbinger Show gives listeners access to intimate conversations between Jordan and "people at the top of their game."
Experts in a wide range of fields appear as guests to share practical wisdom that can actually help people in their daily lives.
Must-listen-to episode: "Steve Madden | How a Cobbler Disrupted an Industry" 
---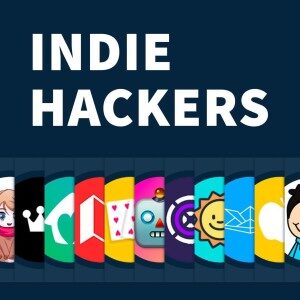 Indie Hackers shines a spotlight on, well, indie hackers! These individuals have turned their side hustles and creative ideas into online businesses that actually make them money. The cumulative experience of these indie hackers just might inspire listeners to hit the ground running with their own passion projects.
Must-listen-to episode: "Making a Living From the Paid Newsletter Ecosystem with Yaroslaw Bagriy of Newsletter Crew" 
---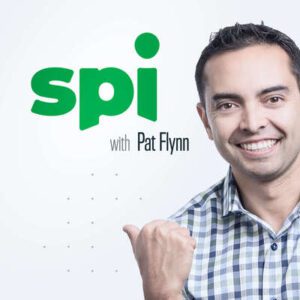 Pat Flynn was a forerunner in the online and podcasting spaces. He famously started supporting his family with his online businesses all the way back in 2008, when this was far from the norm!
Smart Passive Income gives people the tools they need to make their own online ventures successful. Whether you're looking for insights about blogging, online marketing, podcasting, SEO, affiliate marketing or creating online courses, Pat and his impressive guests have you covered.
Must-listen-to episode: "Tim Ferriss on Podcasting, Productivity, Experimentation, and if He Had to Start Over" 
---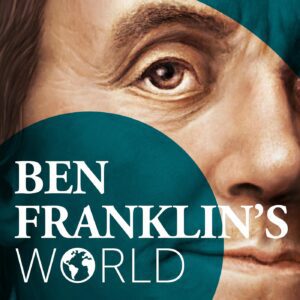 Calling all history buffs! The Ben Franklin's World podcast is calling your name. The show was named the Best History Podcast by the Academy of Podcasters in 2017 — and for good reason.
On each episode, host Liz Covart chats with an historian about a different person or event from early American history.
Must-listen-to episode: "Elections in Early America: Presidential Elections & the Electoral College"
Join the ranks of these amazing shows and start recording interviews remotely! Want to give SquadCast a try? Check out a 7-day free trial here.
Zachariah Moreno is the co-founder, CEO, & CTO of SquadCast. He is also a podcaster, author, developer, and designer. He and his team are on a mission to amplify collaboration.