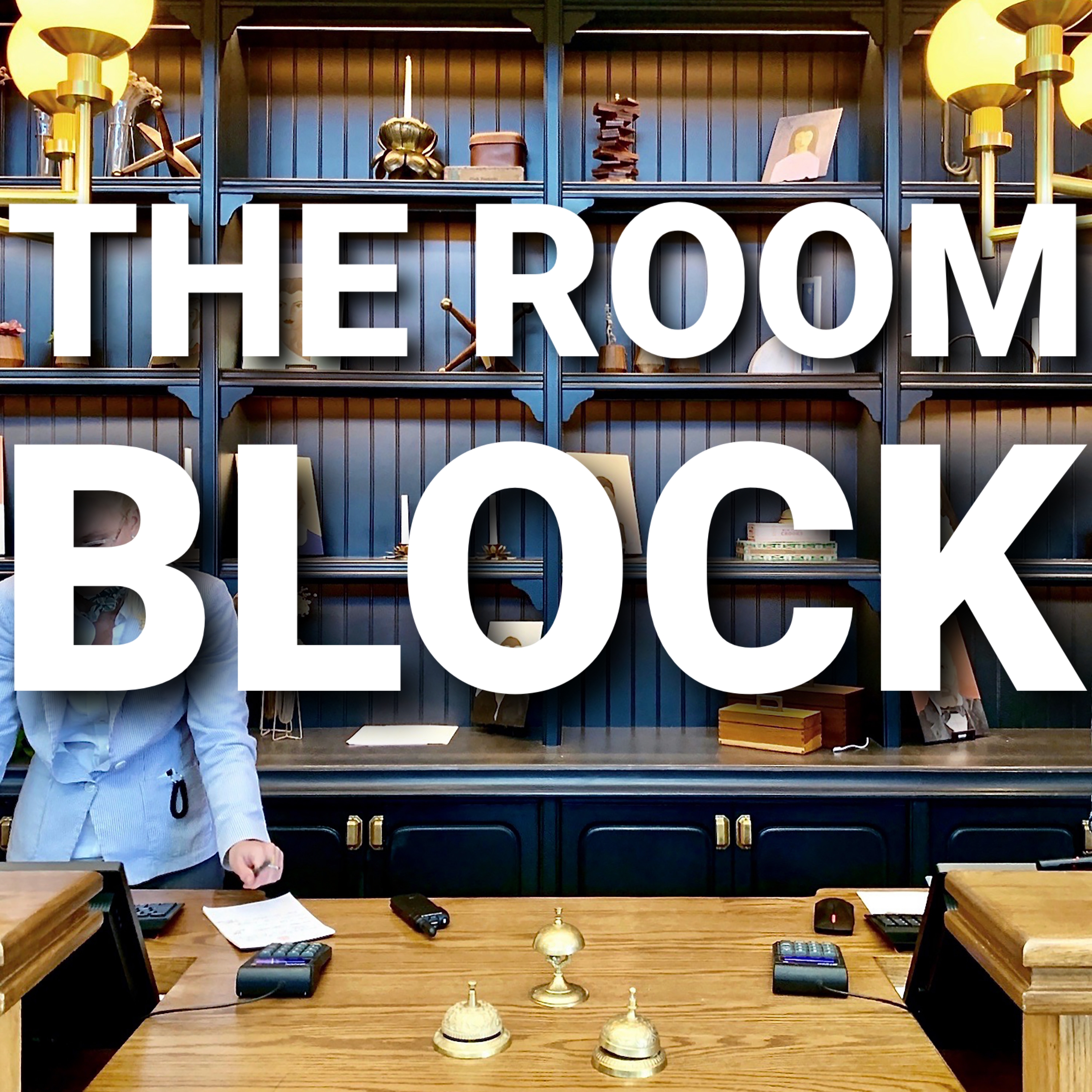 🎧 Podcaster at a glance
Name: Jen Salerno
Podcast: The Room Block
The 'why' behind the podcast: Jen started her podcast because she previously worked in the events and hospitality industry, which has been hit hard with job and wage losses due to COVID-19. The show is a love letter to the industry.
Podcast stack
Hosting: Castos + WordPress using Castos' plugin Seriously Simple Podcasting
Editing software: Audacity
Social media promotion: Waave and Headliner. "The free version of Headliner is more robust than Waave, and offers full transcripts, even with the free plan," says Jen.
Joined the SquadCast community in: July 2020
How do you SquadCast? (Yes, we're using it as a verb now). Thousands of podcasters and media brands use our remote recording software to capture podcast interviews and conversations. In this series, we're highlighting our diverse community and sharing how they incorporate SquadCast in their podcast creation process.
🎙️ Podcasting before Squadcast
For Jen Salerno, there actually wasn't podcasting before SquadCast! When she started The Room Block in 2020, she knew right off the bat she'd need solid software for remote recording since she planned to interview two guests at a time.
"I liked that SquadCast came from the startup world. It's still getting off the ground, but getting a lot of great feedback."
She considered other options like Zoom, but her husband, who helps run the show, convinced her they should seek out an option with better sound quality. The couple shopped around a bit, but ultimately chose SquadCast.
"SquadCast seemed to pop up in a lot of articles and other people suggested it," she explains. "I looked into it, did a lot of comparisons between SquadCast and other products. I liked that SquadCast came from the startup world. It's still getting off the ground, but getting a lot of great feedback."
Jen took advantage of the free trial and gave SquadCast a shot.
🤩 Why she uses SquadCast for recording remote podcast interviews
The thing Jen likes best about SquadCast? It's intuitive and simple. "Using SquadCast is proving to be extremely easy for me and for my guests. They click on a link and don't need to download anything," she says.
She adds that SquadCast looks like a Zoom call or Google Hangout which most people are comfortable with these days thanks to the expansion of remote work (#pandemiclife) so it's easy and familiar for guests.
Jen says the highlight of using SquadCast is that it records separate tracks which makes editing so much easier, and improves the quality and sound of her show. She's even become a bit of an audio snob.
"Now when I listen to other people's podcasts, I can tell if the interview was recorded on a different platform," she says. "You can hear the warbles in people's voices when they talk over each other. That doesn't happen with SquadCast."
Zachariah Moreno is the co-founder, CEO, & CTO of SquadCast. He is also a podcaster, author, developer, and designer. He and his team are on a mission to amplify collaboration.