In this episode, hosts Zach and Rock welcome SquadCast's community manager, Arielle Nissenblatt, to the show. Since August, Arielle has been working to build community among SquadCasters and the larger podcast content creator universe.
Zach, Rock, and Arielle discuss what it means to build a virtual community for people all over the world united by their common usage of the SquadCast software. Where does the community want to meet (virtually), if at all?
We lay out our framework for community going forward: we can only create and grow with input from our users. We are excited to establish a few Clubhouse communities where SquadCasters can gather. We plan on involving SquadCasters in Between Two Mics going forward. And the ideas keep on coming!
We also have new podcast cover art, an intro, an outro, and a new interview format. Having Arielle on this episode, the first exhibiting the new format, helped us to illustrate the changes. We hope you like it!
Show Notes
Midroll ad: The Only One in the Room
New podcasters, get a free month of SquadCast with code NEWBIE at checkout at squadcast.fm/pricing.
Podcasters looking to upgrade from an audio-only plan to a video plan on SquadCast can get a free month with code BETWEEN at squadcast.fm/pricing.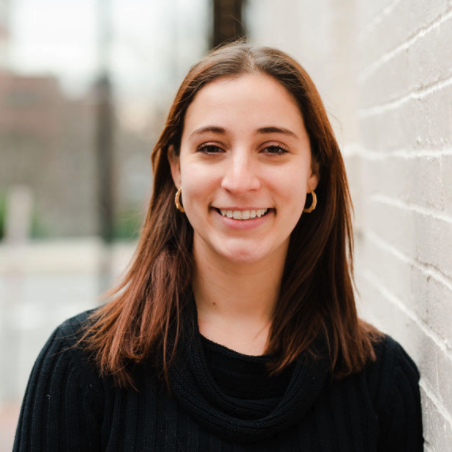 Arielle Nissenblatt is SquadCast's head of community and content. She's obsessed with all things podcast-related and is the founder of EarBuds Podcast Collective, a podcast recommendation engine.