We're featuring an episode of SquadCaster Leah Jackson's podcast on the show today. Get ready to listen to QUEST: A Journey to Wellness!
About the show
Join us on a QUEST to find out what wellness really means. In this podcast, you will hear personal and informative stories from queer folks and allies who've taken their happiness and well-being into their own hands. Listen in as V aka Vanessa and special guest co-hosts guide you on a QUEST of Queer, Understanding, Education, Storytelling, and Transformation.
About the episode we're featuring
Join us as we chat with our amazing guest Kaylynn Marisol, AKA The Vulva Witch, a positive body image activist, sex educator, and birth doula. In this episode, we dive deep into Kaylynn's journey toward radical self-love and acceptance, while also learning some amazing self-love practices that can aid you on your own path.
We discuss the importance of healthy self-talk and recognizing how our society oppresses our worth, and how we can begin to dismantle that. We love and support you Queer Kittens and hope that this episode will help you on your radical journey of self-love.
Featured Guest
Kaylynn Marisol (she/her) is a queer femme, wife, mama, birth doula, sex educator, and positive body image advocate. I am a queer, femme, WOC, self-relationship, and body-connection educator. I am on this earth to challenge the ways in which we view our bodies through a toxic, systemically oppressive lens. I am dedicated to advocating for the liberation of all bodies through accessible education, conversation, and community.
Also in this episode
Credits
Curated and produced by Arielle Nissenblatt
Edited, mixed, and mastered by Vince Moreno Jr.
Executive produced by Zach Moreno and Rock Felder
Design by Alex Whedbee
Music by Shawn Valles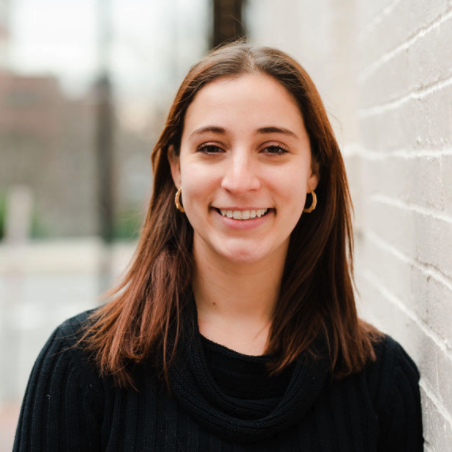 Arielle Nissenblatt is SquadCast's head of community and content. She's obsessed with all things podcast-related and is the founder of EarBuds Podcast Collective, a podcast recommendation engine.