Feed drop time! We're on a break from the show as we prepare for SquadCast's New Studio and Backstage and work on revamping the SquadCast podcast. So, we're bringing you carefully curated feed drops from some of our favorite SquadCasters.
This week, we're resharing an episode that we released last year — a conversation between Zach, Rock, and Damona Hoffman.
Here's the episode description
We're so excited to share this episode of Between Two Mics featuring Damona Hoffman. Listen in as we discuss the similarities between dating and podcasting. Hint: you've got to market yourself when dating just as you market your podcast. Damona has been working in media for a while and has learned some really valuable lessons along the way. Each stage of her career has led to another opportunity. She sees her podcast, Dates & Mates, as a way of establishing herself as an expert in the field, and has used it to propel her vision as a dating coach.
Every time Damona shows up for a media appearance, she is VERY prepared. She then goes back and rewatches the tape to see how she can improve. She is committed to being the best guest she can be. Those guest appearances lead to more. Listen in to learn how to make this a reality for you as a podcaster!
The question isn't: HOW DO YOU GET ONTO THE DREW BARRYMORE SHOW?
The question is: WHAT DO YOU WANT OUT OF BEING ON THE DREW BARRYMORE SHOW?
Here's her bio
Celebrity Dating Coach Damona Hoffman has been coaching singles on how to find love online and offline for over 15 years. Her articles appear regularly in The LA Times and The Washington Post. Plus, she's a regular on-air contributor to The Drew Barrymore Show, NPR, and NBC's Access Daily. Damona also starred in two A+E Networks' TV shows: #BlackLove and A Question of Love. Her weekly podcast Dates & Mates has been featured in Cosmopolitan, Huff Post, Bustle and tops the charts in the Relationships category on the major podcast platforms.
Also in this episode
Credits
Written and produced by Arielle Nissenblatt
Mixed and designed by Vince Moreno Jr.
Artwork and logos by Alex Whedbee
Hosted by Zach Moreno and Rock Felder
Episode Transcriptions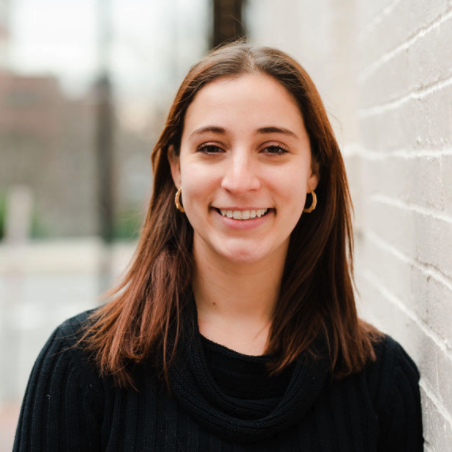 Arielle Nissenblatt is SquadCast's head of community and content. She's obsessed with all things podcast-related and is the founder of EarBuds Podcast Collective, a podcast recommendation engine.