Feed drop time! We're on a break from the show as we prepare for v5 of SquadCast and work on revamping the SquadCast podcast. So, we're bringing you carefully curated feed drops from some of our favorite SquadCasters.
This week, we're spotlighting the work of Manny Faces, who's been a SquadPodder for a while now. SquadPod is what we call the SquadCast community on Slack. (Join us here). Manny Faces is an award-winning journalist, public speaker, podcast professional, DJ, and, if none of that is impressive enough, living kidney donor.
Here's what the episode is about
On this episode of Hip-Hop Can Save America!, aka, 'the world's smartest Hip-Hop podcast," educating the world about financial literacy through a Hip Hop-based pedagogy. Andrea Ferrero from Pockets Change tells us all about it. More here.
Here's the description of the podcast
The "Hip-Hop Can Save America!" podcast explores innovative, inspiring, and sometimes surprising ways in which Hip-Hop music, culture, and sensibilities are being applied in areas such as education, science and technology, health and wellness, politics and social justice, business and entrepreneurship, the fine arts and more, to improve lives, livelihoods, and communities throughout the nation, across all demographics. More here.
Why we chose this episode
We're big fans of hip hop culture. We've noticed over the years that lots of podcasters become DJs and vice versa. AND we love showing off the amazing interviews that are recorded on SquadCast.
Also in this episode
A pre-roll ad from Amber Tresca for About IBD
A note from Zach and Rock about the future of our podcast
Get in touch with us on social media
Credits
Written and produced by Arielle Nissenblatt
Mixed and designed by Vince Moreno Jr.
Artwork and logos by Alex Whedbee
Hosted by Zach Moreno and Rock Felder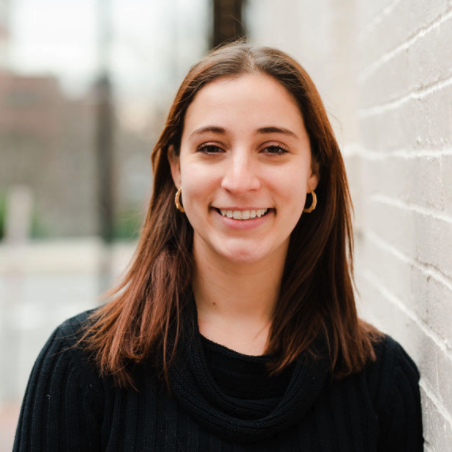 Arielle Nissenblatt is SquadCast's Community Manager. She's obsessed with all things podcast-related and is the founder of EarBuds Podcast Collective, a podcast recommendation engine. In her spare time, Arielle enjoys hosting zoom trivia for friends and strangers all over the world and rollerblading.