Feed drop time! We're on a break from the show as we prepare for v5 of SquadCast and work on revamping the SquadCast podcast. So, we're bringing you carefully curated feed drops from some of our favorite SquadCasters.
This week, re-meet Sabrina and Garret of I Know Dino. We're feed dropping an older episode of our show, or, in other words, re-introducing it. When Zach and Rock spoke with the creators of I Know Dino last year, it was such a rich conversation that we just had to bring it back.
Here's what this episode is about:
If you want to create a longstanding podcast, the number one requirement is that you've got to LOVE the topic you choose to present on.
Sabrina Ricci and Garret Kruger love dinosaurs. So much so that they created I Know Dino in 2015 and have been podcasting ever since. I Know Dino is a podcast, a blog, a series of books, a Discord community, and more.
In this episode, Sabrina and Garret talk to Zach and Rock about starting their show, becoming experts in the field, imposter syndrome, scoring high-quality guests, making money, creating community, and so, so much more. This interview is STACKED with helpful information for the aspiring podcaster, or the podcaster who needs a little push.
How do you turn a burning passion into a full-time job? Sabrina and Garret have got you covered in this episode.
Why we chose this episode:
It seems like everyone in the podcast world is talking about community lately. In this episode, our guests shine a light on what it actually means to build and sustain that community.
Also in this episode:
Credits
Written and produced by Arielle Nissenblatt
Mixed and designed by Vince Moreno Jr.
Artwork and logos by Alex Whedbee
Hosted by Zach Moreno and Rock Felder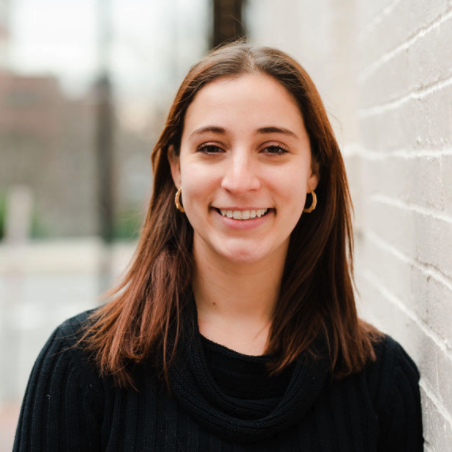 Arielle Nissenblatt is SquadCast's Community Manager. She's obsessed with all things podcast-related and is the founder of EarBuds Podcast Collective, a podcast recommendation engine. In her spare time, Arielle enjoys hosting zoom trivia for friends and strangers all over the world and rollerblading.