Hello, SquadCasters! Welcome to Between Two Mics: The Remote Recording Podcast.
I'm Zach
And I'm Rock!
On this show, we bring you conversations with podcasters, we share chats with audio industry experts, we tell you about what's going on at SquadCast, we share interviews with our community, and so much more.
We love bringing you this show. Not only do we get to chat with each other every week about our lives and SquadCast, which is also our lives, but we also get to put our technology to the test.
We record this entire show on SquadCast. We love testing our own product!
This is going to be a short episode. We're coming atchya today to let you know that we're taking a bit of a break.
Why are we taking a break? Well, we've got a few reasons.
First: The month of March is a busy one for us. We're heading to LA for Podcast Movement. We also have a BIG update coming to you soon. More on that soon via our blogs, newsletters, and social posts.
Next: We are taking this moment to assess our show. What's gone well? What could be improved? What show do you want to hear? So we're thinking about all those things, getting feedback from the community, and then reshaping the show into something new.
Who knows? We could come back with a new logo and title. The whole shabang!
AND: We want to acknowledge that being a creator is a lot of work. So while this break from the show will be used to plan for the new seasons, it's also going to be used for a bit of relaxation. And that's ok! We deserve it. And so do you!
But we're not leaving you hanging.
Over the next few weeks, we're bringing you episodes from our favorite SquadCast-related shows. These feed drops will either be from SquadCasters, showing off their shows, or from podcasts about podcasting…because the learning never stops!
So, in the meantime, catch us on social media. We're at SquadCast.fm on all platforms, and our DMs are wide open.
You can also follow me, rock, @RockwellFelder on Twitter.
And me, Zach, @ZachInSpace on Twitter. We'd love to chat.
PLUS, we'll be at Podcast Movement. So if you're going to be there, let's get together.
Catch you later! Enjoy our break!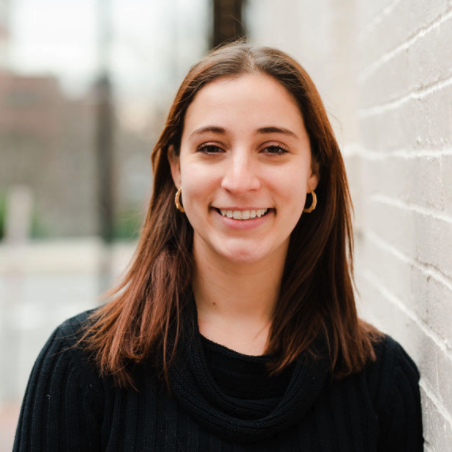 Arielle Nissenblatt is SquadCast's head of community and content. She's obsessed with all things podcast-related and is the founder of EarBuds Podcast Collective, a podcast recommendation engine.