We took a week off of production last week for Thanksgiving BUT we've got a short episode for you from Zach Moreno, SquadCast CEO and co-founder, about all thing end-of-year at SquadCast.
Here's what we mention:
Extras:
Our podcast stack:
ATR 2100 Mics
Apple AirPods Max Headphones
Focusrite Scarlett 2i2 Audio Interfaces
Adobe Audition
Buzzsprout
Episode Transcriptions
Zach Moreno: [00:00:04] Hey, SquadCasters, it's Zach, we hope you had a lovely holiday, if you're in the US, and spectacular weekend, if you're somewhere else in the world, I just wanted to share with you that we're taking this week off from the podcast, celebrating Thanksgiving. I'm just popping in here to say hello and share some quick things. First, on December 1st, we kick off our SquadCast scavenger hunt. We're sending contestants all around the internet to do SquadCast related things, and we're giving away over $5000 worth of prizes to the winners. It's awesome. The hunt starts on Wednesday, the 1st and goes until December 31st. So the entire month of December. We'll announce the winners a bit after the New Years. And for more information and to sign up for the hunt, head over to SquadCast.fm/ Contest and shout out to our amazing community partners giving away awesome prizes: podcast movement, Lauren Passell, Bryan Barletta, Resonate Recordings, Goodpods, Podchaser, The Association of Independents in Radio or Air, Podspike, Samson, Focusrite, Captivate, and more. Thank you. And P.s. SquadCast is also giving away a free year of our audio and video studio plan. Next up, also this Wednesday, we've got our Scavenger Hunt kickoff event. It'll be live on crowd cast. We're giving you all the details, everything you need to know to be successful at the contest and help you win those prizes. We'll have a link to the event in the show notes. And you're going to want to attend because you'll get 100 points for the hunt by just showing up. Also next Tuesday, we start our Community podcast series on Between Two Mics. We're interviewing SquadCasters from around the world about their lives, their passions, and their podcasts, and make sure to tune in. It's going to be awesome. And last, it's officially the holiday season here in the U.S., and if you've got a podcaster in your life, AKA, maybe yourself, we've got gift cards for them. We're putting together a podcast holiday bundle. You can learn more at Squadcast Dot FM slash holiday sale all one word holiday sale. We'll have the link in the show notes as well. All right, we'll be back next week with the full episode of Between Two Mics. Thanks for tuning in. And bye. [00:00:04][0.0]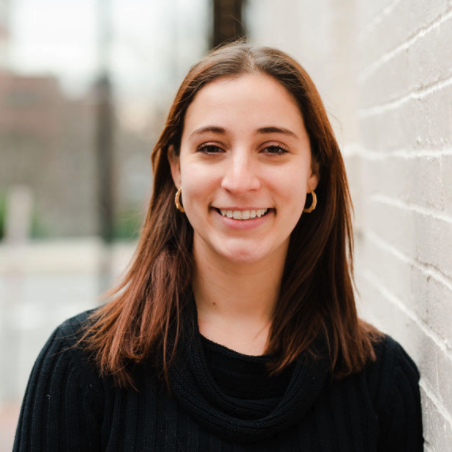 Arielle Nissenblatt is SquadCast's head of community and content. She's obsessed with all things podcast-related and is the founder of EarBuds Podcast Collective, a podcast recommendation engine.