Feed drop time! We're on a break from the show as we prepare for v5 of SquadCast and work on revamping the SquadCast podcast. So, we're bringing you carefully curated feed drops from some of our favorite SquadCasters.
This week, we're spotlighting the work of Leah Jackson, who's been a SquadPodder for a few months. SquadPod is what we call the SquadCast community on Slack. (Join us here). Leah is the founder of Puka Puka Creative and they just launched a new show, Tardigrades To Save Planet Earth. So, in this episode of our podcast, we're bringing you the first episode of Leah and NATRC's new show.
Here's what the episode is about:
Look, up in the sky it's a bird, a plane. No! It's a micro-animal that's going to save planet Earth! Tardigrades…or water bears…or moss piglets as they're also called are micro-animals that are extremophiles and bio-indicative species. Their unique superpowers are unlike any other animal on the planet. Amy H. Helfer, the founder of the North America Tardigrade Research Consortium (NATRC) takes you on a sonic ride to find out how these subjectively cute creatures have the power to save our planet. In this episode we have an all-female cast of scientists, journalists, and #tardigradestans; Mindy Weisberger, Senior Writer at LiveScience, Brooke Shepard, and Sonali Verma, former and current Research Associates at NASA Ames sharing their stories of feverishly researching them and fascinating fun facts.
Here's the description of the podcast:
Welcome to the home of the North America Tardigrade Research Consortium – the NATRC for short. We're a non-profit research organization focused on bringing awareness and research to one of the most fascinating animals on planet Earth, tardigrades. The co-founder of the NATRC, Amy Hauser hosts an audio journey exploring these incredible micro-animals, finding out what makes them so fascinating from a scientific perspective, plus unveiling their secrets to sustainable life. We believe that encouraging people to learn about tardigrades and their contribution to the Earth's ecosystem is a powerful investment that can stoke scientific awareness and participation for people of all ages from around the world. Join the NATRC community on LinkedIn and visit our home base.
Why we chose this episode:
We're still celebrating Earth week! And we're so excited to show off the unique content that's created on SquadCast.
Also in this episode:
A pre-roll ad from Marianne Sciucco for Alz Authors
A note from Zach and Rock about the future of our podcast
Get in touch with us on social media
Credits
Written and produced by Arielle Nissenblatt
Mixed and designed by Vince Moreno Jr.
Artwork and logos by Alex Whedbee
Hosted by Zach Moreno and Rock Felder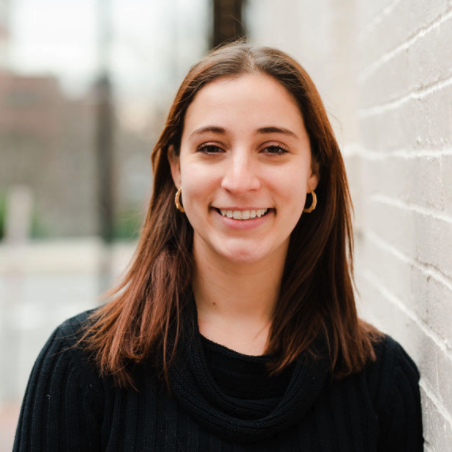 Arielle Nissenblatt is SquadCast's Community Manager. She's obsessed with all things podcast-related and is the founder of EarBuds Podcast Collective, a podcast recommendation engine. In her spare time, Arielle enjoys hosting zoom trivia for friends and strangers all over the world and rollerblading.