We've updated SquadCast once again based on feedback & ideas from the Podcast Community. Thank You & more to come!
📋 The Redesigned Dashboard Page
All sessions are listed with the F

uture Upcoming Sessions

 at the top
Past sessions are hidden & are accessible with the new View Past Sessions button
The new Scroll to Top button is visible on the left when you scroll down
The Performance of the page is way quicker especially for lots of sessions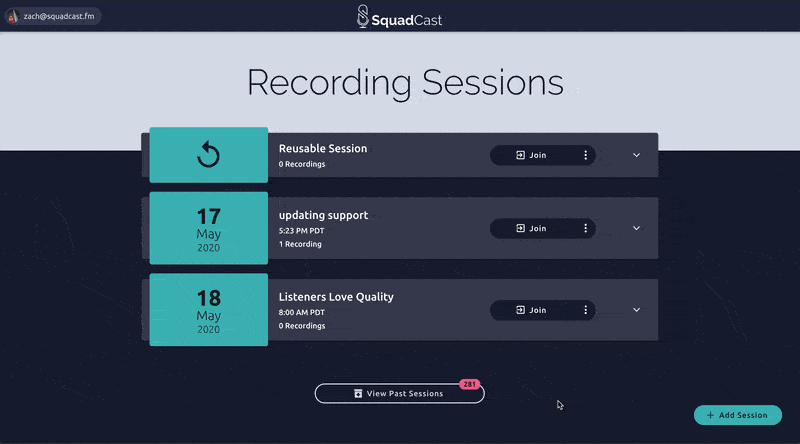 🥤 The Redesigned Member Menu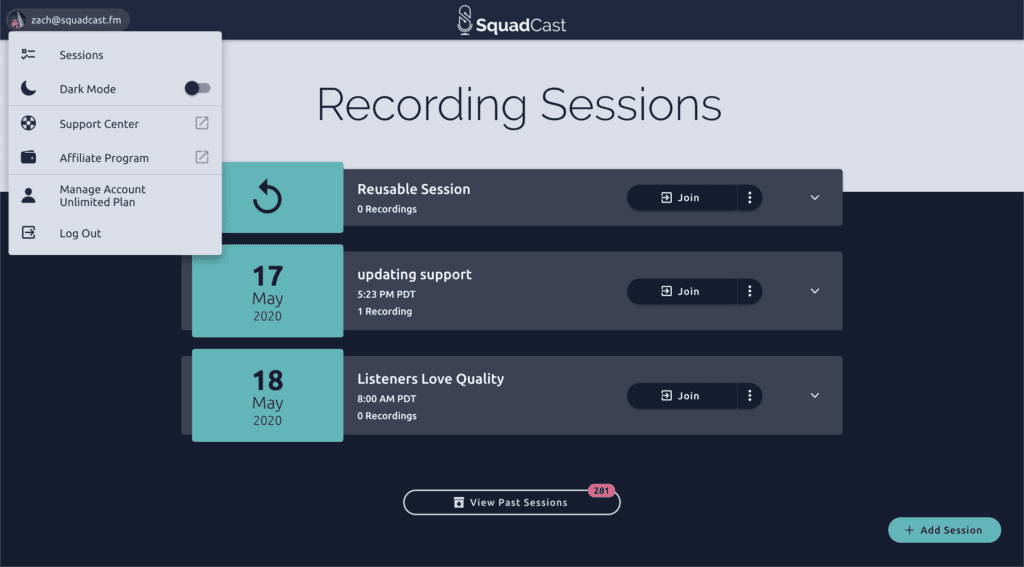 ➕ The Add New Session Form is Now a Button & Modal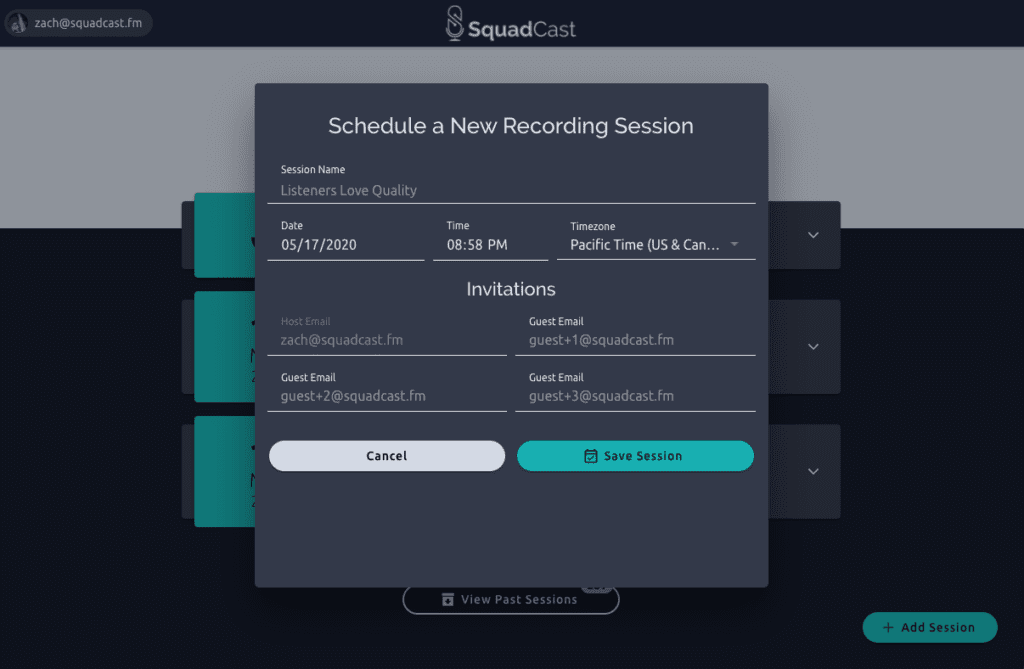 ✏️ The Edit Session Modal is Excellent
The Email Address issue is working well
The Timezone selection issue is working great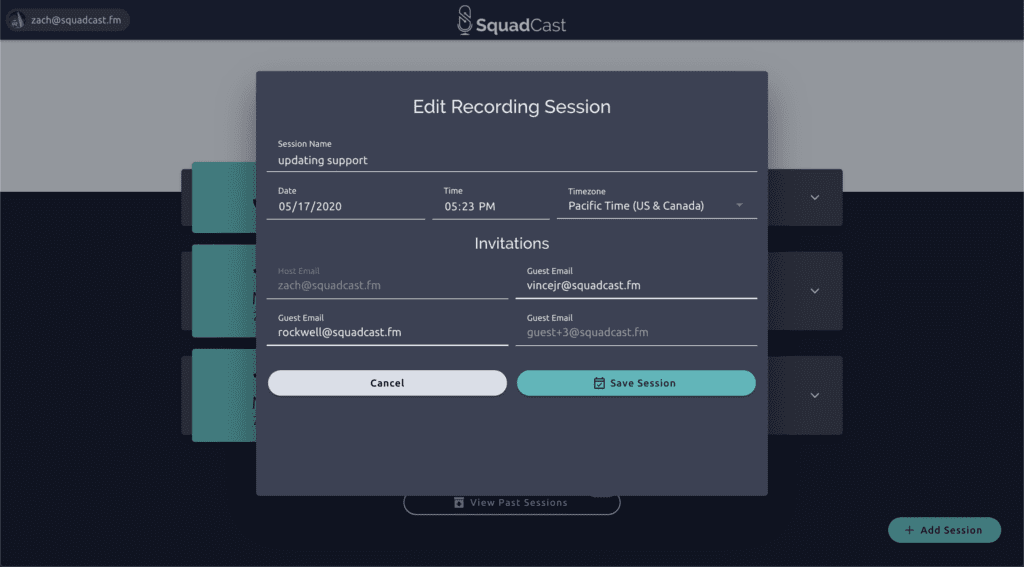 📅 The New Add to Calendar Menu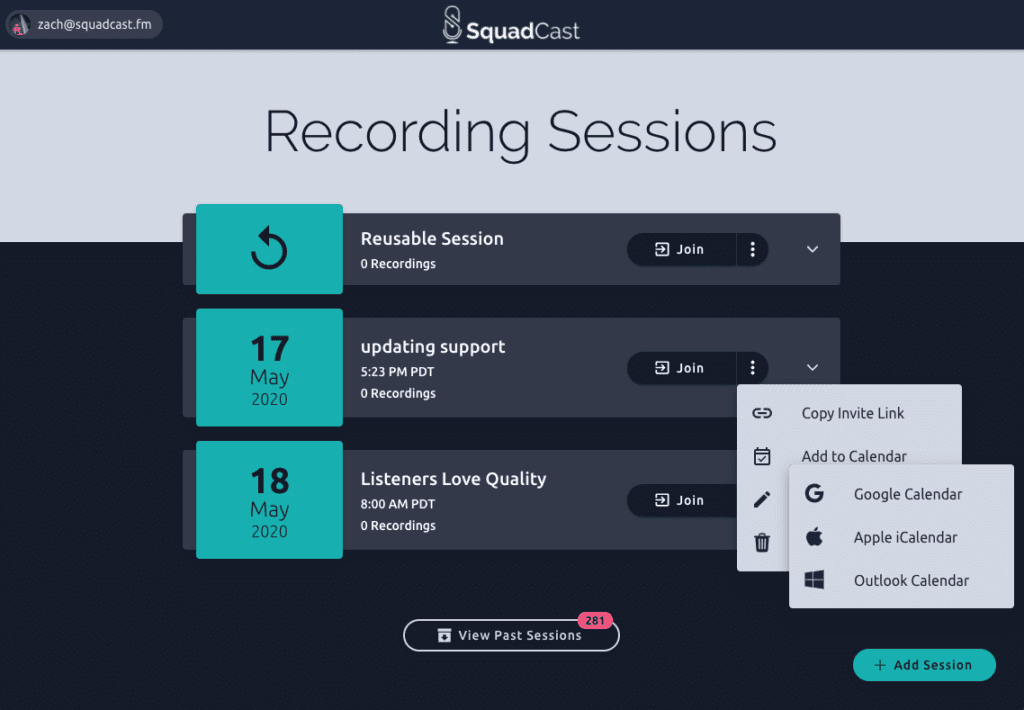 🎙️ The New Redesigned Studio Toolbar
Microphone & Camera toggle buttons on the left
The Record & Stop buttons are more clear
The Recording Timecode now exists within the Stop button
The Guest Invite, Recordings, & Chat menus on the right
The 3 Dot Menu is now the Name Member in the bottom left corner of the video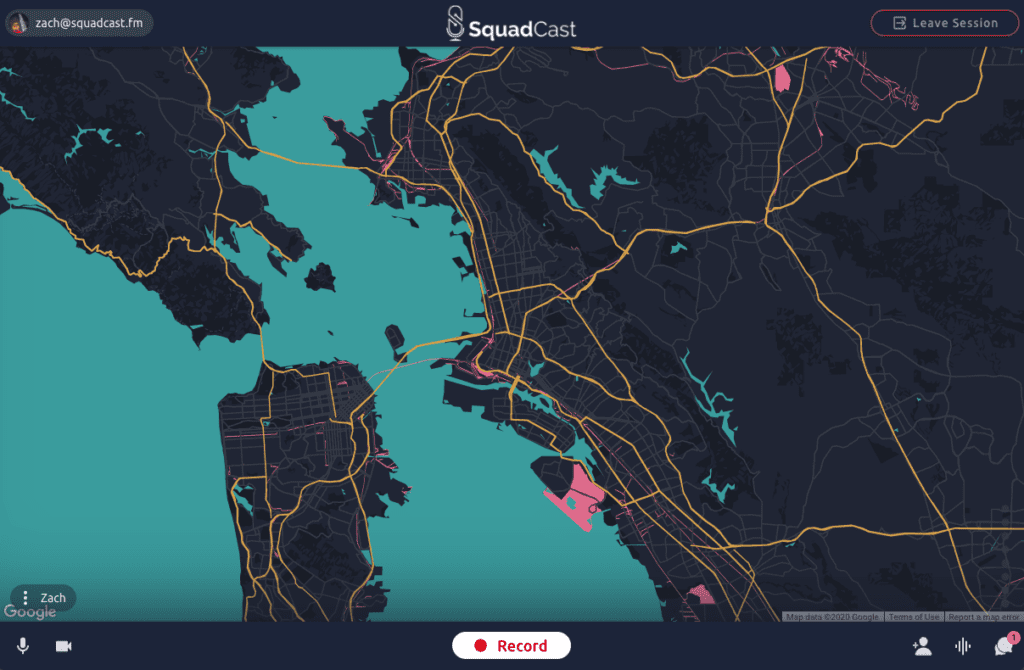 📛 The New Name & Equipment Menu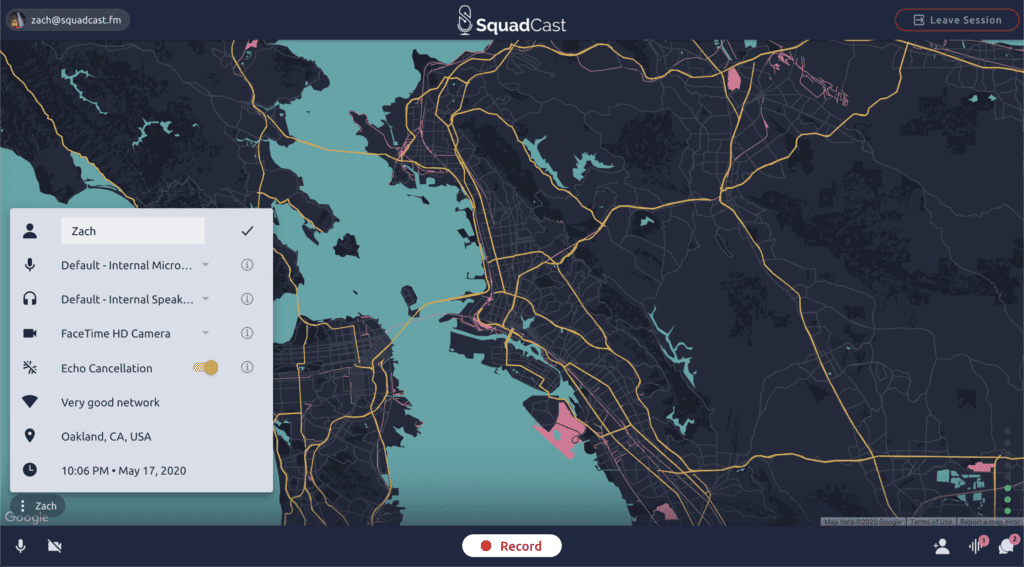 💬 The New Chat Menu & Notifications
New message notifications – Thank You, Jordan Harbinger!
The scroll to the bottom issue is working well – Thank You, Jonathan Bloom!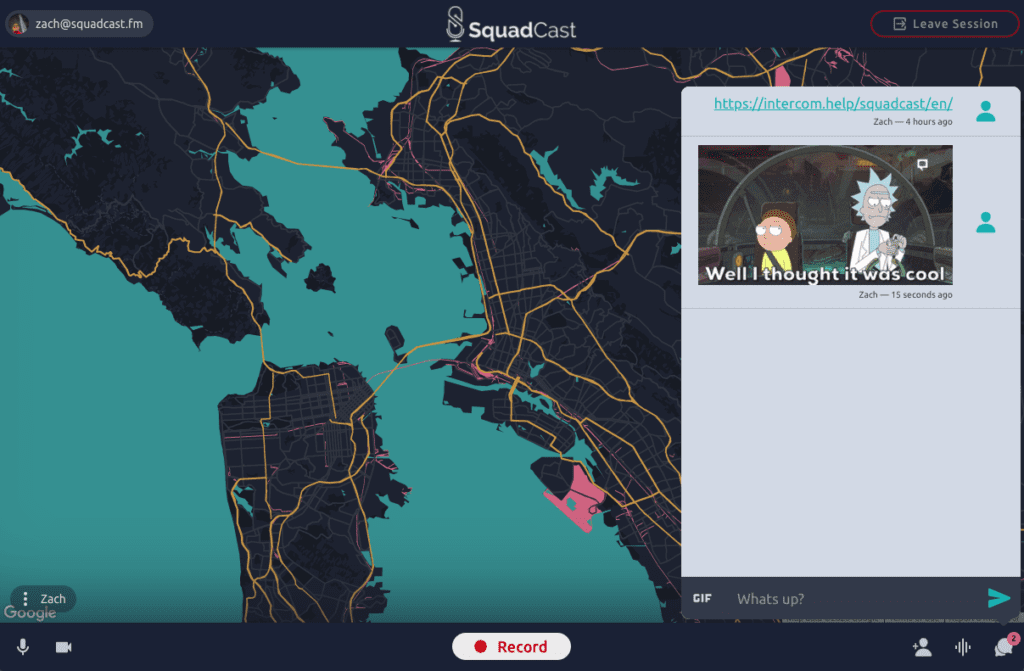 ℹ️ New Tooltips in the Green Room & Studio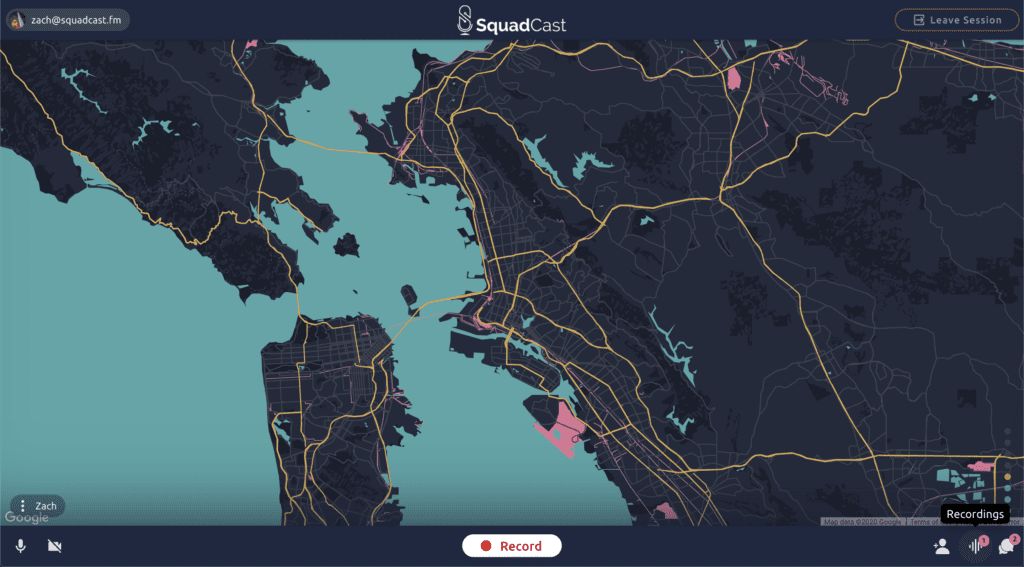 🚀 Other Awesome Improvements
The Guest Invite Emails Add to Calendar now include the Host's email address in the event description – Thank You, Evo Terra!