The latest version of SquadCast features 1080p video, powerful integrations, and a redesigned account experience.
1080p Video Recordings and Conversations
Quality content is critically important to the podcasters and video creators that we serve. We are excited to announce that we've increased the quality of local video recordings to 1080p Full HD. 1080 video recording unlocks creative possibilities like panning and zooming around a video without reducing quality or upsampling. Start recording Full HD Video here.
New SquadCast API, Webhooks, and Zapier Integrations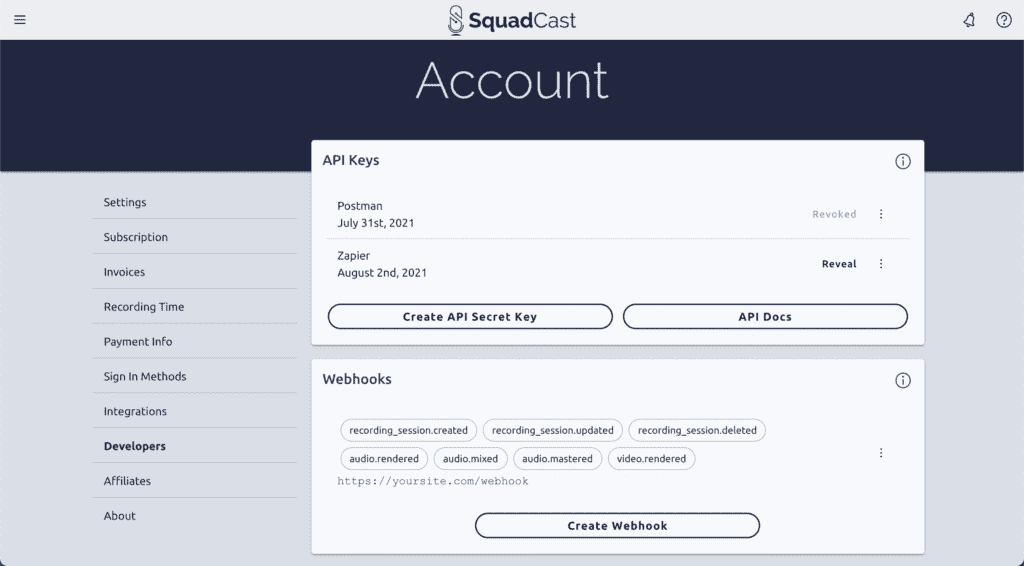 Build powerful automations and connect apps like never before with the new SquadCast API, Webhooks, and Zapier integrations. Empower new workflows like creating a new Recording Session when your Guest schedules with you on Calendly or save a copy of your recordings to Dropbox. SquadCast is proud to lead the Cloud Recording Studio category and is the first to launch a public API, Webhooks, and Zapier integrations. Get your API Key here.
New Recording Time Analytics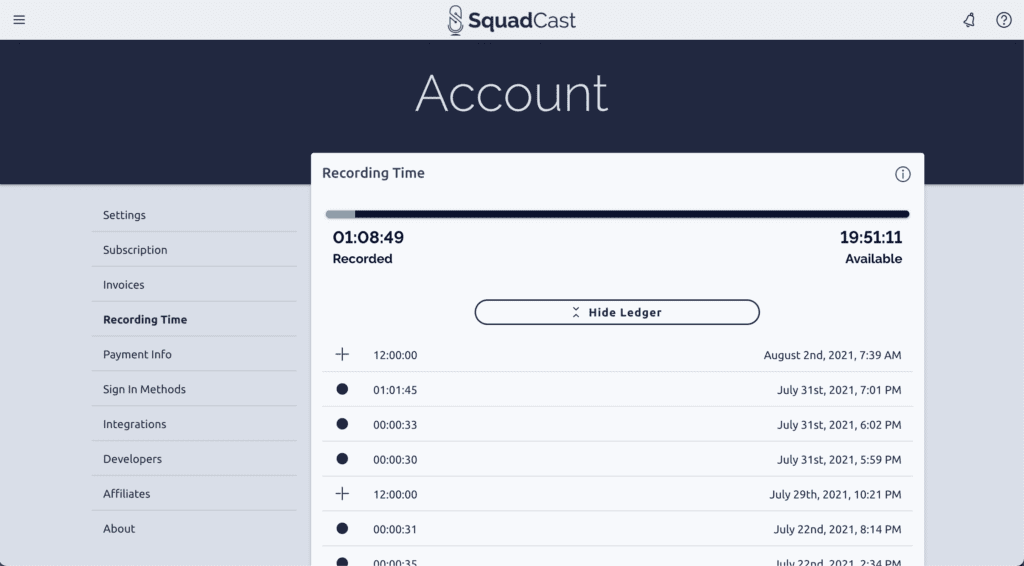 The new experience that excites us the most within our redesigned Account page is the new Recording Time analytics. Now SquadCasters can access a full ledger of the time they've recorded and the time that is added each month. These new analytics enhance the existing Time Wallet that serves as an indicator of Used and Available Recording Time. Access your Recording Time Analytics here.
New Keyboard Shortcuts and Chat Commands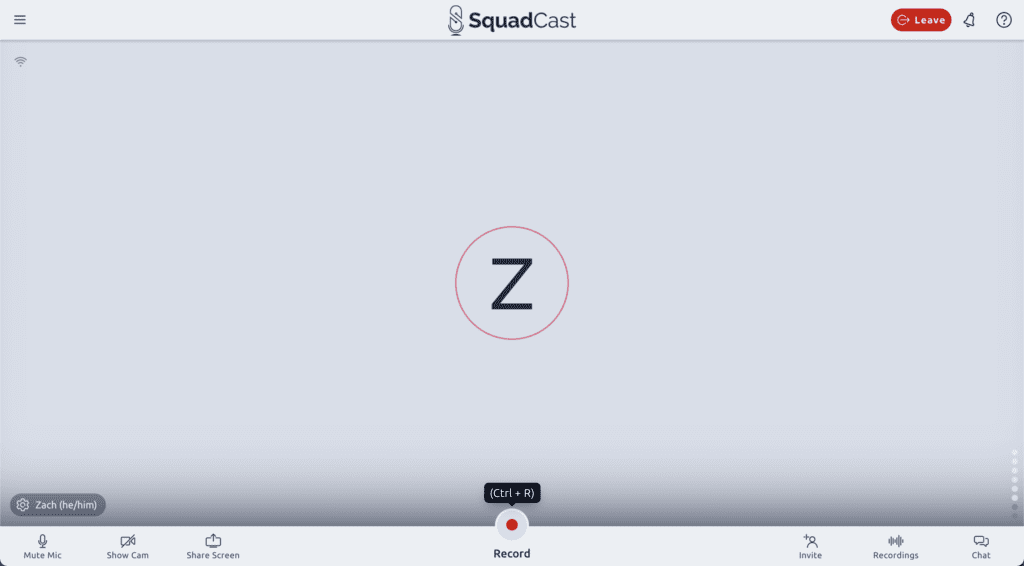 Toggle recording (Ctrl + R), microphone (Ctrl + D), camera (Ctrl + V), share screen (Ctrl + S), and control your Cloud Recording Studio sessions all from your keyboard with our new Keyboard Shortcuts and Chat Commands.
Get the latest version of SquadCast
Create your account or sign in to get started today.