Introducing Dropbox Integration, Green Room Redesign, Audio Control Mastering, and more!
Dropbox & SquadCast 💡
Indie Pro Studio Enterprise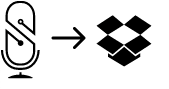 The Team here at SquadCast is excited to announce our latest integration, Dropbox! Dropbox is a cloud storage solution and a very popular one used among SquadCast users. You are now able to link your Teams or Personal Dropbox account directly on SquadCast. Give you and your team the freedom to transfer your recordings from our Cloud to your Cloud! This marks our second in-app integration and is still the start of many to come! Learn More
A Brand New Green Room Experience 📸
Everyone
In an effort to bring ease of access to all SquadCast users we have redesigned the Joining Experience to be more simple and to the point. We listened to your feedback and decided to bring a more simplistic look to your guest's joining experience. The team's goal is to get you and your guests in the studio as quickly as possible! You and your guest and still test equipment and change input devices directly through the Green Room!
Master your Audio Enhancements to the Next Level 🎛️
Pro Studio Enterprise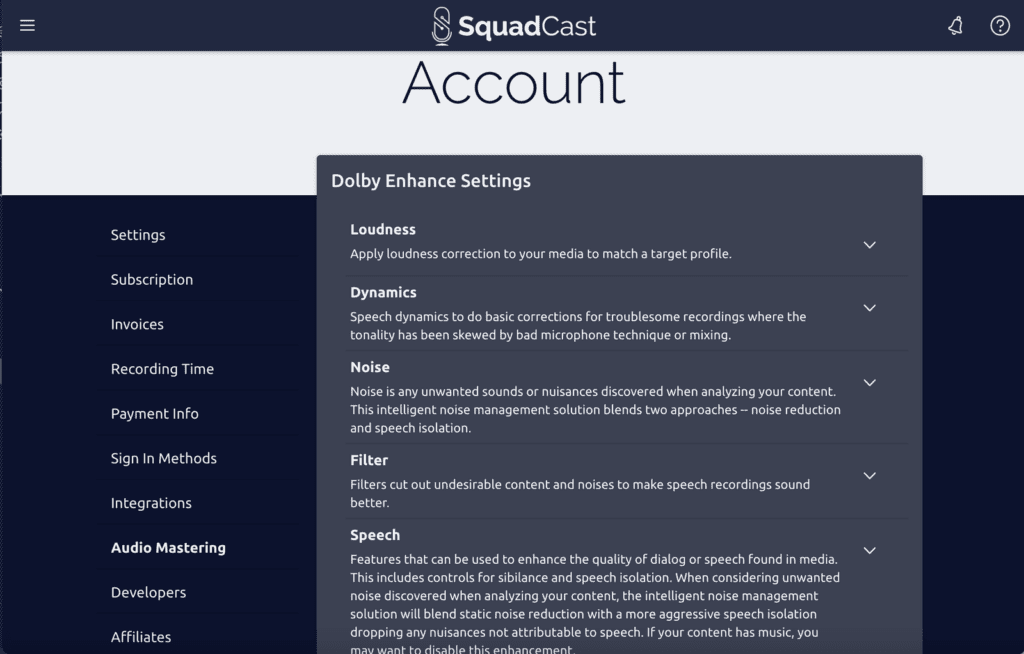 Master your post-processing with us! We are opening up more Dolby and Auphonic settings to allow all users access to the Dolby Enhance and Auphonic Mixing features to control their enhanced and mixed file settings. Control things like Noise Level, Loudness, and so much more. These are advanced settings and the first of many to come! You can read more about each setting here: Learn More
Notifications without "annoyification"🔔
Everyone



Your feedback helps us design and improve SquadCast. Previous toast notifications were too aggressive and big; covering too much of the screen. After taking community feedback we have redesigned our Toast Notification System to provide a more minimal and less intrusive look.
Minor Bug Fixes 🐛
Fixed an issue where some customers were experiencing a DNS failure when trying to access the app.
Fixed an issue where some customers' headphones would not properly be listed in the Equipment List.
Fixed an issue where notifications were not properly sorted.
Fixed an issue where some customers would request Cloud Recordings too early before they were rendered, causing the Cloud Recording to be missing or corrupt.
Fixed an issue where Getting Started Tours would lock a user and get stuck.
Fixed an issue where some customers would not have correct proration hours.
Fixed several CSS Issues such as incorrect modal sizes on certain resolutions.
Get the latest version of SquadCast