Celebrating Pride with Podcasts (From SquadCast)
It's officially July, which means that technically, Pride Month is over. But we can continue celebrating long past last month by doing what we do best at SquadCast… listening to podcasts. And better yet, listening to SquadCast-recorded podcasts. Here at SquadCast, we love showing off the creators who use our platform to make audio and video content for their diverse audiences. It's a huge part of our mission and we wouldn't be where we are today without the support and input of our customers.
So, to honor YOU and to celebrate Pride, we're bringing you 50+ podcast recommendations from LGBTQIA+ creators.
This list is chock full of podcasts hosted and created by LGBTQ creators. These podcasts range in topics from queer history and culture to comedy and audio drama. It also features shows by LGBTQIA+ folks that focus on all sorts of other topics! We really hope you enjoy this list of podcast recommendations.
SquadCast-Recorded Podcast Recommendations for Pride 2023

Host Sarah Brown interviews people in the LGBTQIA+ community about what they are doing within their communities, their stories, and their triumphs. It's our lives, it's an experience it's our Queerience.
Down the Yellow Brick Pod is a podcast preserving and peeling back the curtain on the cultural impact of Oz. Join good (trouble) witch co-hosts Emily Kay Shrader and Tara Tagliaferro over the rainbow for an escape into the evolution of one of the oldest fandoms.
Call Her Daddy, but for the Gays. Here, we discuss LGBTQ+ topics that matter to our community — from coming out to exploring our sexuality. Straight allies are welcome too! So buckle up, because this show has no boundaries. With Bianca at the helm, you're in for a wild ride! Get ready to laugh, learn, and maybe even blush a little. 
If you are looking to find balance in your life, maybe you are a parent, a case manager, a teacher, a preacher, an artist, an entertainer, or just have a passion project that you would like to start, or maybe you have no clue of what you want to do…Confused Reality is for you.

Matteo Lane and Pat Brown visit friends and discuss Matteo's new self-owned comedy special, the problems with media on LGBTQIA2S+ issues, gender-neutral bathing suits, and more with host Marina Franklin.
A podcast dedicated to all things My Chemical Romance, co-hosted by two die-hard fans.
The Rural Health Voice is the podcast of the Virginia Rural Health Association. It discusses rural health issues at the grassroots level and how state and federal policies play out in our local communities.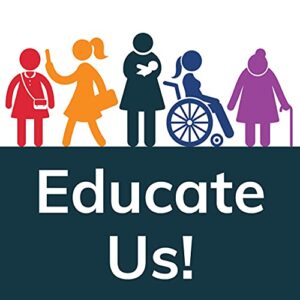 Educate Us! Women and Girls on Learning in Humanitarian Crises is a podcast series about women's and girls' education in humanitarian crises. The series features a range of stories and perspectives on women's and girls' education in emergencies and explores the gains made in girls' education and the slip backward caused by the pandemic. This series is a broad and intimate invitation for listeners to hear the stories behind the statistics, from the women and girls who live them.
Stork'd is a podcast that showcases and celebrates the many ways to build and define family. Emotional, Complex, Loving, Challenging. For many of us, how we imagine what "family" means can be a personal and complicated question.
Stork'd focuses on the different paths people take to create a family. In today's modern world, everyone has different ways they imagine a family and take unique paths to create that vision, experiencing a variety of obstacles along the way. This is a podcast that uncovers that journey.
Dr. Terry Martin's decades of private practice and teaching psychology have helped people go on to lead productive lives. Terry and cohost Bob Cayne post new episodes every week.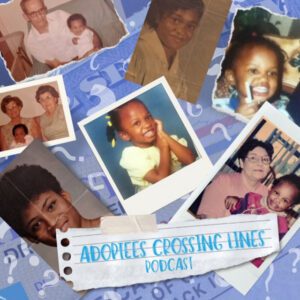 Hosted by two people with two very different experiences of being adopted. In this podcast, they deconstruct the romanticism holding up the adoption industry and expose the lies, abuse, and pain that gets silenced. They're here to unwrap the shiny bow around adoption and speak our truths as adoptees. In doing so, they explain what it means and what it feels like to "come out of the fog."
Moonbeaming is a show for creative and intuitive dreamers and thinkers. Learn about archetypes, business, tarot, energy, creativity, and living your best life.
Host Lori Mortimer is submitting one episode which profiles a queer guest who finds a folder of poetry her grandmother wrote (in a closet, no less!), through which she then discovers her grandmother was also very likely queer — it's about being closeted, finding liberation through art, and unearthing family heritage and a new connection to a loved one.
The Family Brain's mission is to support transgender and gender-expansive youth with Dr. Laura Anderson.
On service and serving those who've served, with conversations about mental health and trauma.
Welcome to Chief Influencer, the show that explores how today's successful leaders inspire and influence others.


Peeling back the layers of sobriety. A recovery podcast with real people who have overcome addiction.
On this show, hosts speak with (mostly) women who are funny, fearless, and often break the rules.
Best friends Mike Wessells and Cam Shepherd comb through Mike's beloved journal and discuss the juicy details. From salacious to silly to sins of the past, nothing here is sacred. Find out what happens when a very private journal is made very public in this no holds barred comedy.
A Decolonized Podcast for lovers on the margins. Join your resident sexuality educator Ericka Hart and Deep East Oakland's very own Ebony Donnley, as they game give, dismantle white supremacy, and kiki in the cosmos somewhere between radical hood epistemological black queer love ethics, pop culture, house plants, and a sea of books.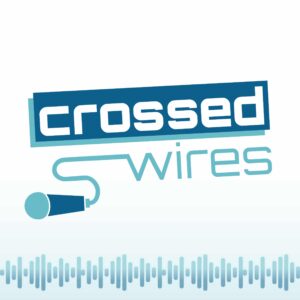 We love technology, both old and new, and want to explore how it can be used in positive and ethical ways.
Bill Kirst, an Out & Proud organizational change leader, supports organizations and clients navigating change in order to thrive, overcome personal obstacles, and reach their full potential. Bill's blended approach has been cultivated over many years by consulting with individuals and offering leadership in military service. In his podcast, Bill talks with a diverse set of guests on the topic of leading change in today's ever-changing world. Bill features a number of stories and guests who shared their own journeys as part of the LGBTQIA community. Most recently, Episode 119 titled, "The Healing Continues," tells the story of a brave young man who came out in college and was cut off financially. How he found his way to freedom and happiness with the help of a Financial Aid Counselor…the unsung heroes.
Talking About Kids is a weekly podcast for parents, educators, and direct service providers that explores the latest information on issues impacting children and adolescents, from preventing bullying to unlocking creativity.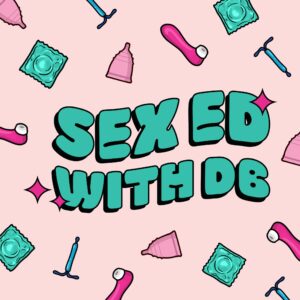 Sex Ed with DB is a feminist podcast bringing you all the sex ed you never got through unique and entertaining storytelling, centering LGBTQ+ and BIPOC experts.
Interviews with South Asian trailblazers, experts, and voices around the world.
Celebrating the diversity of options we have to live our lives authentically. This podcast with international guests expands horizons and fosters respect for all the ways people live and love around the globe.
This podcast features romance writers exploring K-dramas from a writer's lens.

We dig deep into opera; the themes, stories, and perspectives that you could only get if you were sitting front row center. The hosts speak with people who make opera sexier and a little gay, like a sex worker for an episode on La Traviata, soprano Christine Goerke on Ortrud in Lohengrin, or explore the work of two gay icons Federico Garcia Lorca and Maria Callas.
Join us on a QUEST to find out what wellness really means. On this podcast, you'll hear stories from queer folks and allies who've taken their happiness and well-being into their own hands sharing their journey to finding radical self-love and acceptance.
The podcast with a mission to help Southerners of all kinds find community and belonging without having to change who they truly are.
We all want love and connection, and most lovers find themselves without many examples of how to build the kinds of partnerships they find themselves aspiring to create. #LoveGoals with Moe Ari and Tiffany is the go-to podcast for all things millennial, love, dating, marriage, partnership, and relationship.

Lost Spaces explores queer experiences as told through now-closed bars and clubs. Every episode singer/songwriter K Anderson interviews a different member of the community to find out about a venue from their past, the memories they created there, and the people that they used to know.
The Project Good Podcast is a social impact podcast interviewing experts and advocates about the pressing problems that we face globally and hearing how they suggest we move forward in the future. The goal of the podcast is to inspire people and organizations to develop a mindset that can move others to positive action regarding the complex social issues facing people and the planet.
Travis has cystic fibrosis and Clem is the caregiver in the relationship. Their story will teach and touch hearts. Travis has had three lung transplants and Clement is there for him every step of the way.

People want to do better, but they don't always know how. Allyship is a Verb is a triple award-nominated podcast featuring conversations with LGBTQ+ community members of various lived experiences and backgrounds who share their stories, mistakes, and an allyship tip. The host is a silly, warm human who offers self-reflection questions and voiceovers to help deepen the learning for listeners. Meet Chris Angel Murphy, MSW (they/them), who has a background in LGBTQ+ education, community organizing, and social work.
A queer comedy podcast that asks "Whose fault is it that you're gay?" And if you're straight, why are you so obsessed with us? Comedian Eric Williams is joined by queer friends and straight allies about the moments that gayed us and the traumas that bind us. It's honest, it's hilarious, it's a Gay Ass Podcast.
Listen in to a conversation with Chase Morgan-Swaney & Mariah Payne to learn more about current legislation in Ohio, how we can best advocate for LGBTQIA+ clients/colleagues/community members, and why Pride is more than just a celebration.
Everybody has a relationship with gender… What's your story? In this podcast, Alex Iantaffi, author of "How to Understand Your Gender: A Practical Guide for Exploring Who You Are" will reflect on how gender impacts different areas of our lives, such as relationships, spirituality, parenting, and more.

In this episode of DNA Today, the hosts explore how to provide gender-affirming care, specifically in the genetic counseling space. As a queer member of the LGBTQIA+ community, host Kira Dineen is excited to share this episode. Gender Affirming Care in Genetic Counseling is a panel discussion with host and genetic counselor Kira Dineen, diversity and inclusion advocate and hereditary cancer genetic counselor at Genome Medical, Joanna Mercado, prenatal genetic counselor at Sema4, Marney Brillinger, and transgender patient advocate, Holden Bender-Bernstein.

Coming Out Stories will take you to one of the most important moments in many LGBTQ+ people's lives. It will perch you on sofas in suburban sitting rooms, stand you in front of officials' desks, put you at the center of a crowd in a noisy classroom, and everywhere where these conversations have happened. Some are funny, others heartbreaking. It doesn't even matter if you haven't had a conversation like this yourself, or indeed ever plan to. Everyone can recognize the innate human desire to love and be loved, and that's what these stories are about.

More Than Work shares the stories of those who pursue work or things outside of work that reflect their values. The lesson: you're self-worth is more than work.
A series of discussions about current legal issues in Hong Kong. The show kicks off Pride month with a series for same-sex couples from marriage, divorce, estate planning, and more!
The podcast is about the difficulties people face in life and how they've managed to get through it. For Pride month, we present two episodes in particular; one about a trans individual and their story, and one about a gay man overcoming addiction and HIV.
Host Alexandra interviews millennials and non-millennials on their mental health and entrepreneurship journeys.

Let's celebrate Pride this year with the Bear Community! Host John Rust and drag performer Latina Turner party with the Bears.
Wrapping It Up
Thank you to everyone who submitted their show to us for this year's Pride Post. We are so thankful for the SquadCast community!