Feed drop time! We're on a break from the show as we prepare for SquadCast's New Studio and Backstage and work on revamping the SquadCast podcast. So, we're bringing you carefully curated feed drops from some of our favorite SquadCasters.
This week, we're featuring the work of SquadPoddder Chris Angel Murphy. They are the host of the podcast Allyship is a Verb.
Here's what Chris Angel's podcast is about
A fortnightly podcast about LGBTQ+ allyship tips and passing the mic. Whether you're wanting to start or deepen your allyship practice, or you're part of the LGBTQ+ community yourself, there will be opportunities for learning for everyone! Every other Tuesday a new guest interview drops with self-reflection questions at the end to deepen the learning. The guests share out at least one allyship tip and answer tailored questions given their unique intersecting identities.
Here's what this episode is about
Do you question your assumptions? In this week's episode, Josée Sovinsky (she/her) shares about coming out on her professional Instagram page this past pride month and what happened as a result. Learn what messages she was given about bisexuality while questioning her own sexual orientation. We also discuss honoring marginalized communities by believing in science AND holding space for people's own uniquely lived experiences + expertise (and paying them for it!). Have you ever wondered about some of the reasons why people don't want to come out, especially as bi? She talks about how she claimed queer first because of all of the stigma, bi-erasure, biphobia, and lack of representation overall. More here.
Also in this episode
Credits
Written and produced by Arielle Nissenblatt
Mixed and designed by Vince Moreno Jr
Artwork and logos by Alex Whedbee
Hosted by Zach Moreno and Rock Felder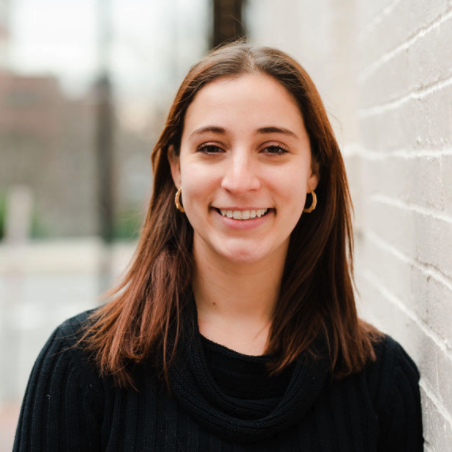 Arielle Nissenblatt is SquadCast's Community Manager. She's obsessed with all things podcast-related and is the founder of EarBuds Podcast Collective, a podcast recommendation engine. In her spare time, Arielle enjoys hosting zoom trivia for friends and strangers all over the world and rollerblading.